Set Floors [Call Us To Find Out More]
As part of our Set Surfaces backgrounds collection - we now offer our new SetFloor™️ Surface, which dispatch rolled for easy transportation and are ready to shoot.
Our SetFloors are shot by Pros and printed very high resolution onto premium quality flooring with an anti-slip rating that's also FR rated - ensuring your Set is safe and effortless to set up. We can also custom print your requirements.
Call us now to discuss availability, prices and sizes - on [ 0203 608 5105 ]
About SET Surfaces
Set Surfaces is a sustainable set hire service providing portable ready made and bespoke set solutions for shoots and events. Our SETPanels consist of textiles mounted onto lightweight panels and come in a variety of designs and finishes. All textiles have been handpicked, from high end metallic snakeskin prints from Chelsea Harbour, to prints of plaster, wood and bricks shot in Argentina. Our panels are beautiful yet practical, and provide a simple cost effective background solution for small scale shoots and events without compromising on quality.

About Helen Labourt
Helen Labourt is the founder of Set Surfaces and an accomplished Set Stylist who has been working in the Film and Television Industry for more than 20 years.

She studied Fine Arts Textiles at Goldsmiths University before going on to apply her passion working as a stylist on TV Commercials and photographic stills shoots.

Frustrated by the huge amount of Set Design shoot waste, Helen realised there was a need for 'ready to hire' portable sets that could be re-hired and used again. The initial idea included textured backgrounds 'flats' that would complement the set and conceal any issues with location shoots and so, Set Surfaces was born.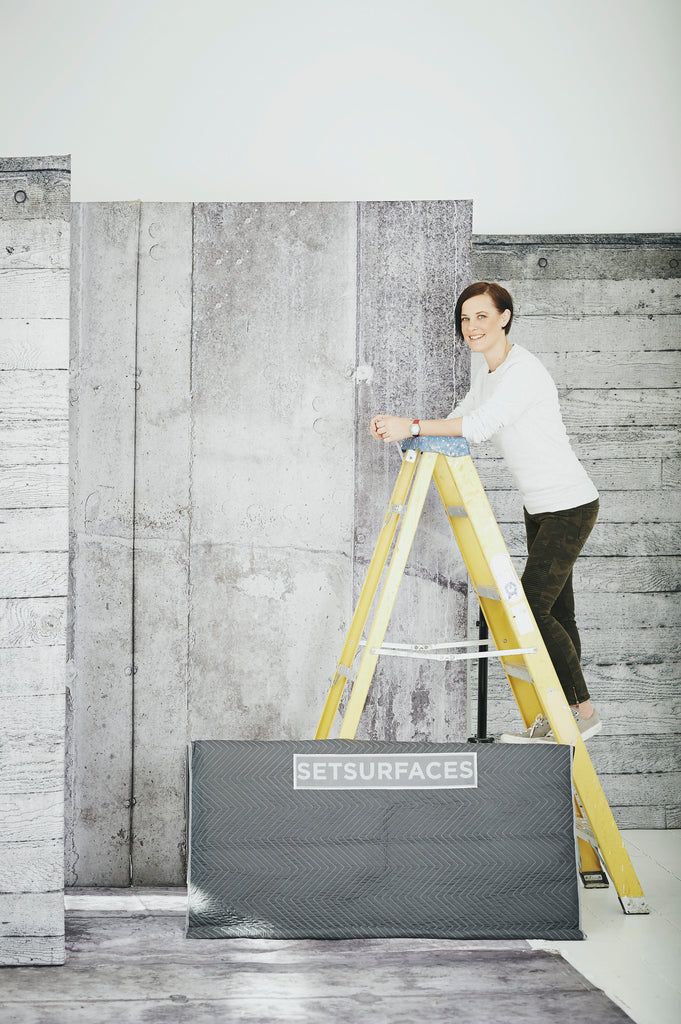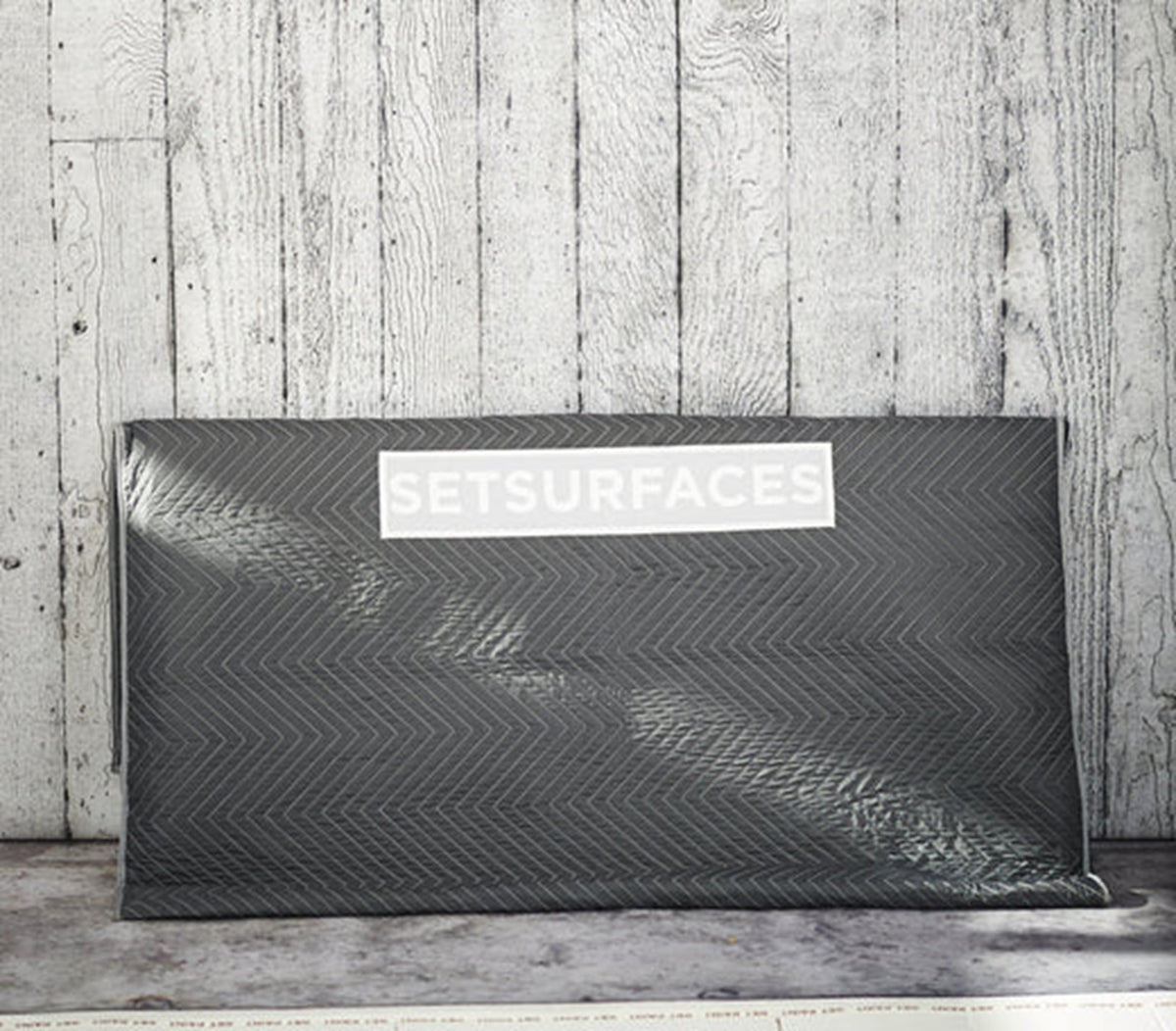 Ready To Hire SETS
Today, the panels have evolved from early prototypes of wallpaper on wood and cardboard, to super lightweight SETPanels and interchangeable SETSkins.
With an extensive catalogue of both our own technical textile prints and designer brand luxe metallic fabrics.

How Are Set Surfaces Panels Used?
Our panels are used in both studios and on location for shoots, and for events. They are used as textured backgrounds for fashion and product shoots, or to practically to conceal an issue with the set when shooting on location.Unlike traditional wooden flats the panels are portable, super light weight and ready made. We can dispatch same day direct to your set. We also work hard to keep them affordable, so it's never been easier to 'pop a panel' on set
SETPanels + SETSkins + SETFloors + SETDrop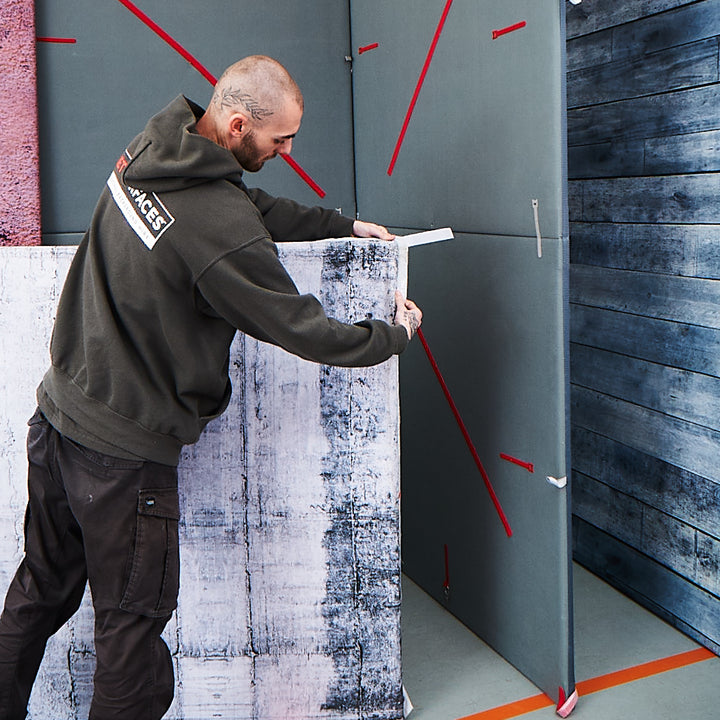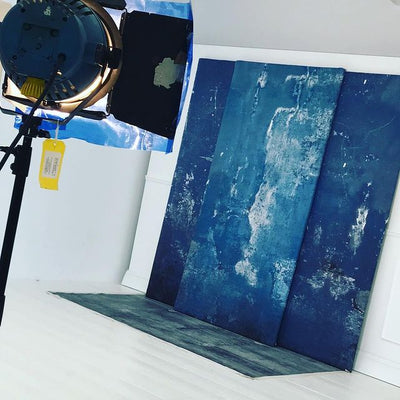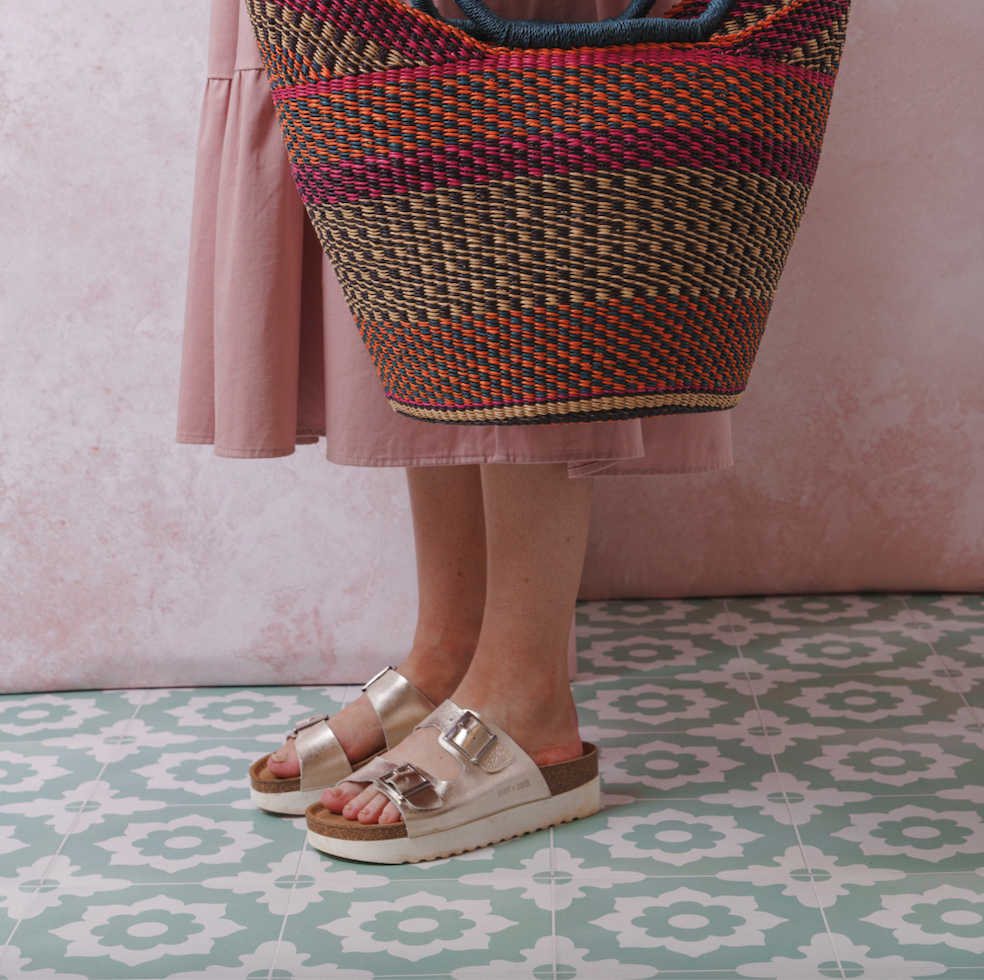 Our Sustainabilty Credentials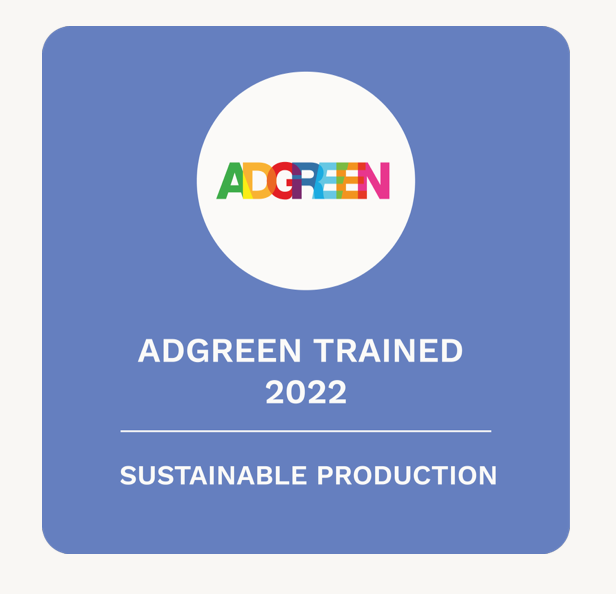 Our Prop House & Studio Partners