Environmental Policy | Set Surfaces
Set Surfaces | Environmental Policy
Spring 2022 Review
At Set Surfaces, we are committed to sustainability through our core business of offering a hired solution. This aligns with our goal to reduce shoot production waste materials, such as wood and paint. We focus all business decisions with the aim of enabling sustainable shooting and repurposing all our materials.
The creative industries represent a huge opportunity to protect our planet by reducing the large-scale waste that is produced each year from the sector. We have seen first-hand the amount of waste that is produced on shoots, and we want to offer a solution to that to stop it from happening.
We have analysed our business hard both inside and outside, with the assistance of AdGreen and Albert to create a plan to help us now and in the future.
Key Aims:
Protection of the environment is a prime concern and a core business value at Set Surfaces and we aim to take responsibility for the personal impact we have.
We are committed to helping deliver an environmentally sustainable media production industry.
We seek to better understand and manage our impact, implementing initiatives to act on our opportunity to make a meaningful difference.
We aim to become part of a Circulatory Economy where we and our partners can benefit from a system that is aimed at reducing material use, redesigning materials to be less resource-intensive and maximising the reuse of resources along the whole supply chain.
In particular, we are committed to:
Further reducing carbon emissions from deliveries, with a target to move to hybrid vehicles by the end of 2023. Transport now accounts for almost half of all emissions so switching to hybrid vehicles would be a simple way to massively reduce our impact.
Further reducing chemical and paper waste from our print process [via our print partners] by attending tech and print trade shows to seek out the cleanest print tech available to us.
Increasing marketing activities to raise awareness within existing set & shoot production companies and freelancers, so that we offer ready-made and customised Set Panels and Set Floors, for hire.
Saying 'no' to selling our backdrop skins to brands avoids skins being thrown away after a single client has used them for a single campaign.
Our potential to make a difference:
Our core business is to provide a hired set solution that is a sustainable alternative that negates the waste associated with one-time set builds such as paint, wallpaper and fabrics being applied to flats, then removed.
We also offer hired Set Floors, a huge amount of set floors are used one time and then discarded into skips to go to landfill  - our goal is to reduce that waste.
Our panels are a quarter of the weight of traditional wooden flats, and we also can dispatch skins only to clients further afield, enabling more sustainable delivery options.
Our actions:
Keep sustainability at the centre of all business decisions and embed it into all practices

Putting sustainability questions to all suppliers before contracting with them and ensuring they can meet our environmental needs - such as waste material systems.

We will only partner with clients and suppliers of materials with the same environmental standards as our own

Our in-house deliveries are made in the smallest petrol-fuelled car we could find, as opposed to a diesel van.

When we outsource transportation, we use Addison Lee. They are certified Carbon Neutral and use 100% renewable energy, pledging that all their passenger car fleet will be fully electric by 2023. 

We operate a zero-to-landfill policy across all operations (offices and productions). We repurpose or donate materials no longer needed.

Reduce our direct carbon emissions across the business using the support of Albert

Continue to develop opportunities to work in collaboration with other brands and retailers and ensure those we work with have environmental principles that match ours.

Where possible, we consolidate deliveries and collections

to be more sustainable

- even if it means we collect a day later than booked and stock being out for longer than booked.

We choose to use energy-efficient equipment within our office environment.

Our office uses a supply of electricity from a renewable energy supplier [Bulb.co.uk]

We offset the unavoidable elements of our carbon emissions (i.e. travel). We cycle into the office to offset deliveries made in vehicles

and will be working with Albert to produce a report and use their recommended Creative Carbon off-setting scheme.
Our Ongoing Journey
Print Process - Moving forward we have sought new print partners that were carefully selected based on their ability to recycle.
Print Material - We have researched and identified a new sustainable textile. It is made from recycled plastic bottles in Italy and made without bleach. The dye sublimation process used is the most environmentally friendly and the cleanest available.
Shoot Partners - As Director of the business, my vision for Set Surfaces is for clients to keep our panels on-site and dispatch our Set Skins to them. This would result in a reduction in carbon usage in transportation.
The next review date will be Dec 2022
Signed by Helen Labourt  [Director | Set Surfaces] April 2022
About SET Surfaces
Set Surfaces is a sustainable set hire service providing portable ready made and bespoke set solutions for shoots and events. Our SETPanels consist of textiles mounted onto lightweight panels and come in a variety of designs and finishes. All textiles have been handpicked, from high end metallic snakeskin prints from Chelsea Harbour, to prints of plaster, wood and bricks shot in Argentina. Our panels are beautiful yet practical, and provide a simple cost effective background solution for small scale shoots and events without compromising on quality.

About Helen Labourt
Helen Labourt is the founder of Set Surfaces and an accomplished Set Stylist who has been working in the Film and Television Industry for more than 20 years.

She studied Fine Arts Textiles at Goldsmiths University before going on to apply her passion working as a stylist on TV Commercials and photographic stills shoots.

Frustrated by the huge amount of Set Design shoot waste, Helen realised there was a need for 'ready to hire' portable sets that could be re-hired and used again. The initial idea included textured backgrounds 'flats' that would complement the set and conceal any issues with location shoots and so, Set Surfaces was born.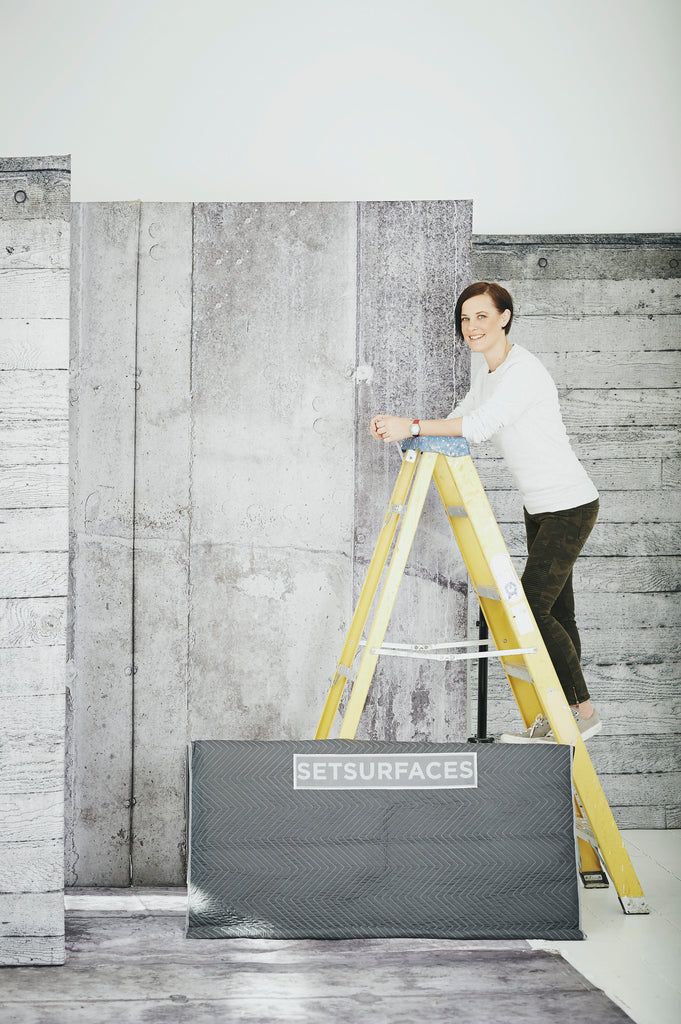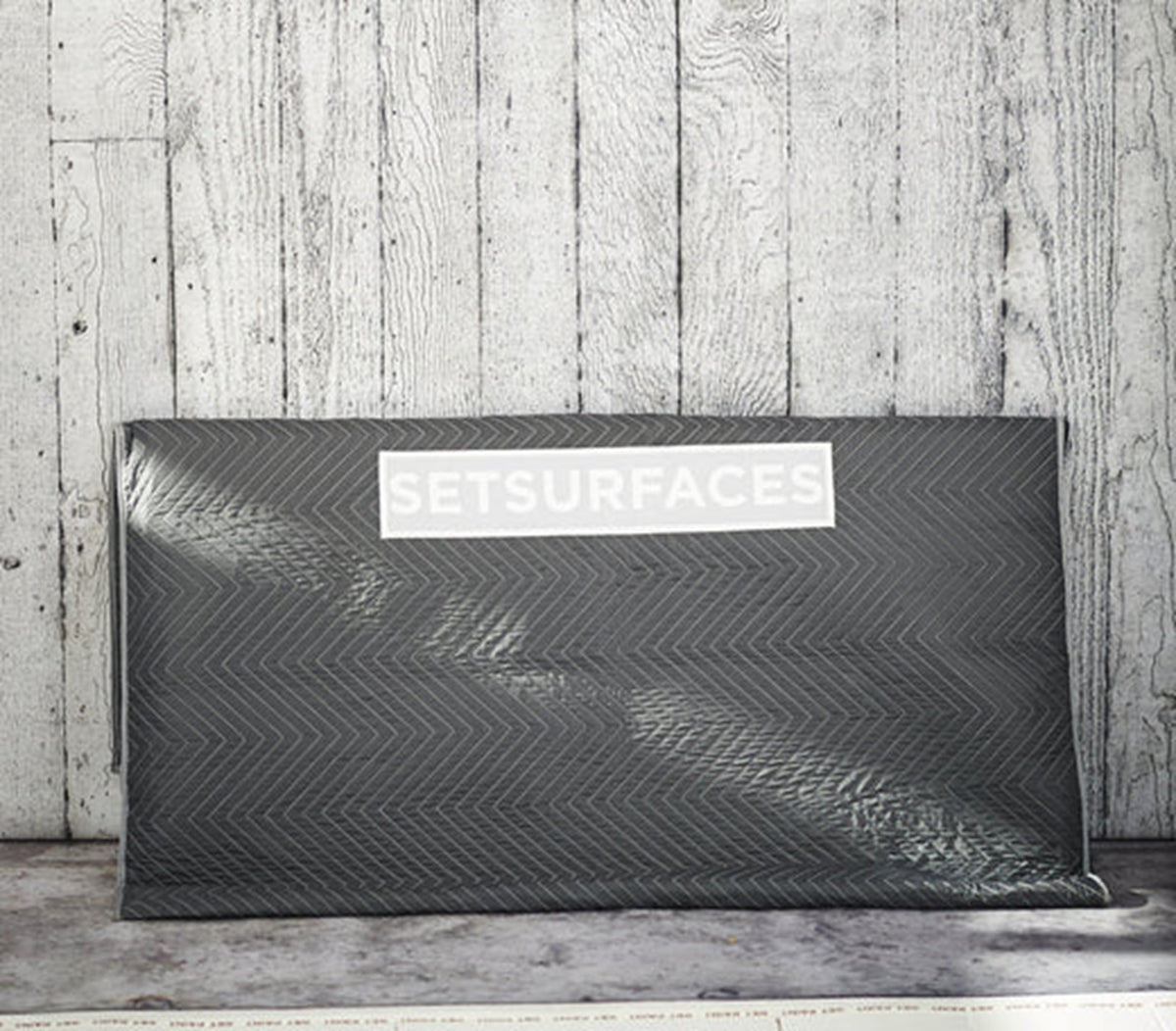 Ready To Hire SETS
Today, the panels have evolved from early prototypes of wallpaper on wood and cardboard, to super lightweight SETPanels and interchangeable SETSkins.
With an extensive catalogue of both our own technical textile prints and designer brand luxe metallic fabrics.

How Are Set Surfaces Panels Used?
Our panels are used in both studios and on location for shoots, and for events. They are used as textured backgrounds for fashion and product shoots, or to practically to conceal an issue with the set when shooting on location.Unlike traditional wooden flats the panels are portable, super light weight and ready made. We can dispatch same day direct to your set. We also work hard to keep them affordable, so it's never been easier to 'pop a panel' on set
SETPanels + SETSkins + SETFloors + SETDrop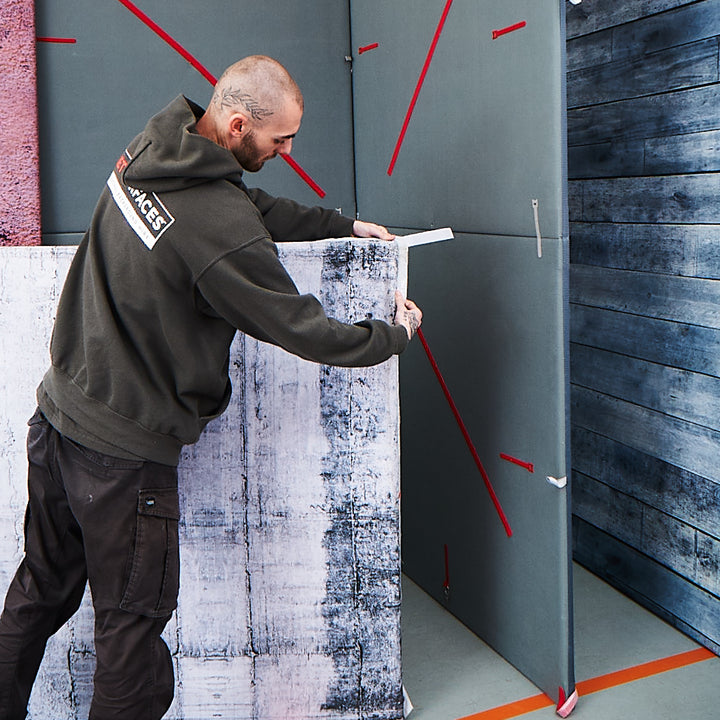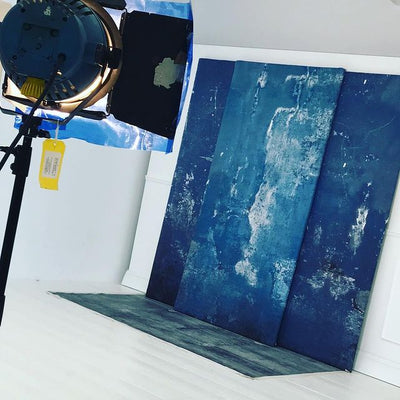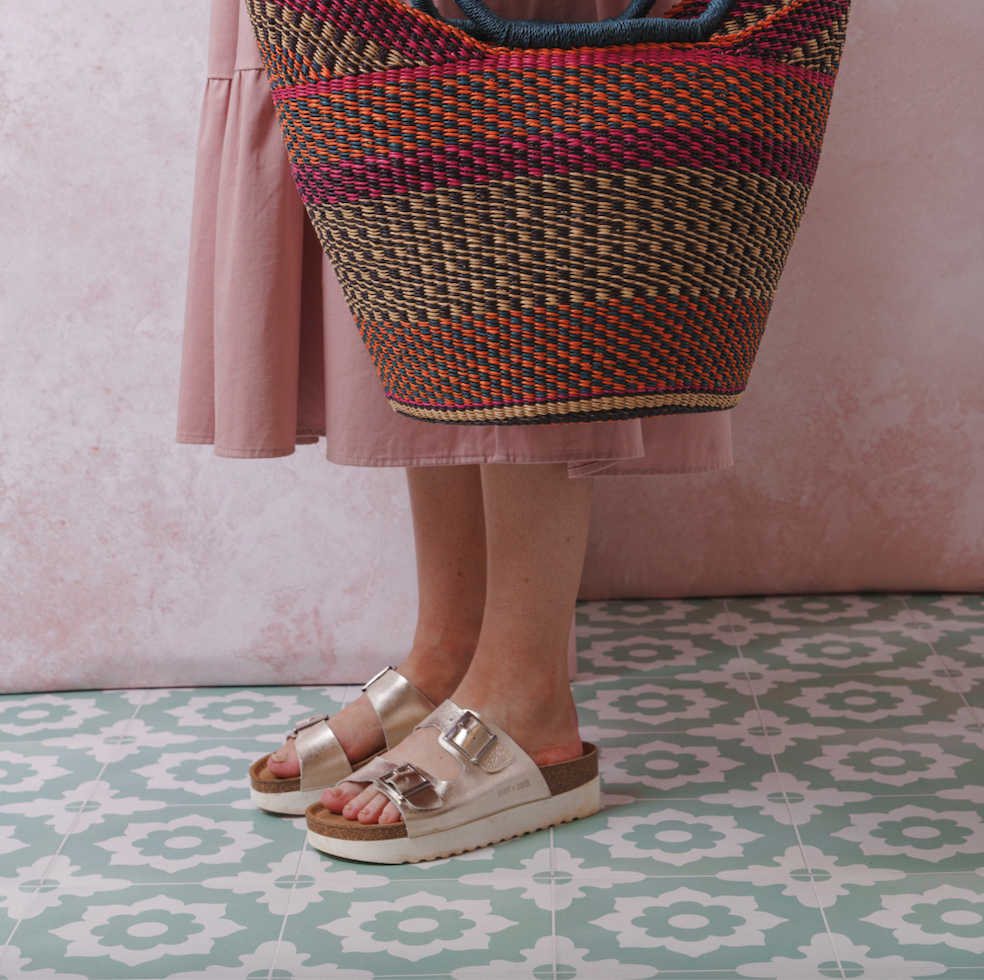 Our Sustainabilty Credentials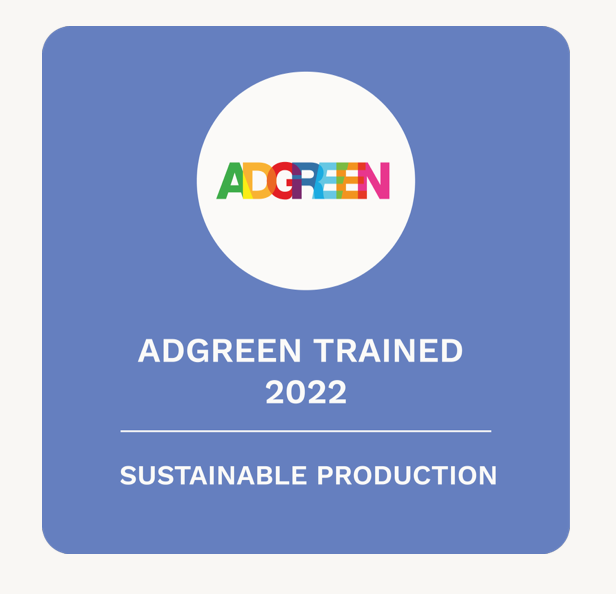 Our Prop House & Studio Partners